With the autumn/winter season firmly upon us, some sellers are considering delaying marketing their property until the spring, and historically most agents would agree with that tactic. However, it is certainly not our advice, and necessity sometimes dictates that moving over the coming months is essential. Here, Victoria Linsley looks at several pointers to achieve optimum property presentation for those still trying to sell their property or looking to go to the market in the next few weeks:
GENERAL GARDEN MAINTENANCE
Giving lawns their last cut and edging the borders together with clearing fallen leaves is an easy and cheap fix. This can transform a garden with very little expenditure, something that will last through to early spring.
CLEAR AWAY GARDEN FURNITURE
A crisp autumn day will give the perfect opportunity to stain wooden furniture prior to storing it in order to protect it from the weather. It is also worth tidying away children's outdoor toys which all helps to present the garden in its best light.
DRESS YOUR PROPERTY
If you are able, have the fire blazing and/or central heating warming the property through, together with candles lit, lamps and lights switched on in all rooms prior to a viewing to make your home as appealing and welcoming as possible.
HOLD OFF WITH SEASONAL DECORATIONS
Whilst we appreciate people often live in the property they are selling; we advise our clients to leave festive decorations until the last minute. Decoration free homes often look more spacious and less cluttered enabling viewers to clearly see the property and appreciate the full potential.
CLEAR ALL GUTTERING
Guttering is sometimes tricky or taxing job, but it is also highly important. Clearing the moss or fallen leaves that have gathered in guttering or roof valleys, together with checking all round for general leaks or drips will prevent issues with the drainage of rainwater that can sometimes cause damp or water ingress.
EXTERIOR LIGHTING
Outside lights will guide people to your door safely, and depending on the style can be very effective in presenting the property now the nights are drawing in. We do, however, advise staying away from extravagant Christmas lighting displays if possible.
BE SAFETY CONSCIOUS
Deal with slippy paths and decking by using a pressure washer and/or installing nonslip matting. Clearly mark or identify any high ledges or steps to help when conducting viewings at the end of the day when light is limited.
Contrary to many reports, we are still experiencing strong activity in the market and urge vendors to come to the market at the time that suits them rather than delaying the process until things are greener in the spring and according to some agents the market turns for the better.
There are undoubtedly properties that will benefit from launching during better weather months however, in general if the property is well presented and correctly priced it will sell without undue delay. With the autumn/winter period being our most successful of the year for the last two years running we say that now is as good a time as any, be settled in your new home or booking removals before the first daffodils of spring break through!
If you are thinking about selling or letting your property, feel free to contact our local, friendly and professional team at George F. White by calling 0333 920 2220.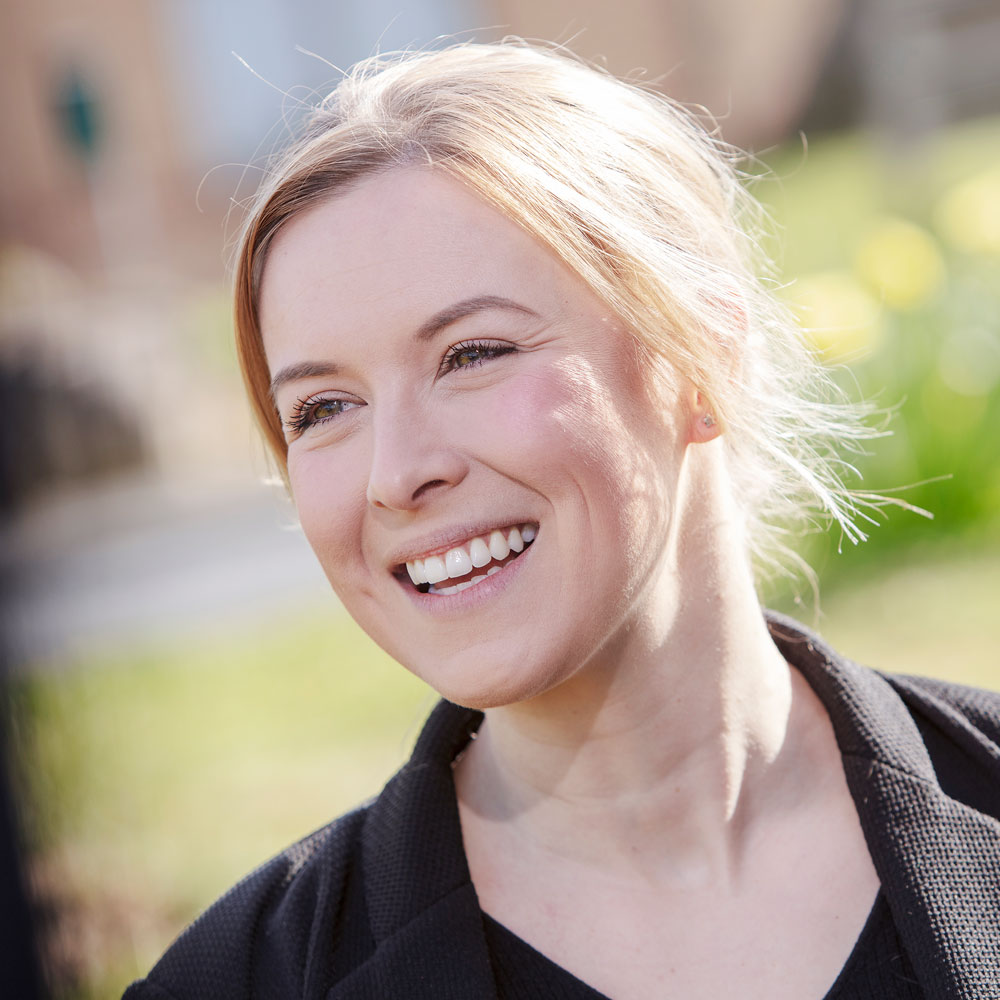 Victoria Linsley
Residential Surveyor, Branch Manager