On the 6th December, grants of up to £250,00 will be available towards building additional or expanding existing slurry stores to six months storage (including replacing existing stores that are no longer fit for purpose) based on existing livestock numbers.
Types of slurry store available under the grant include tanks, lagoons, concrete stores, and large permanent slurry bags. The grant will also fund items necessary for the basic functioning of new or expanded slurry stores, such as reception pits, slurry pumps and agitators. Any slurry stores which are expanded or built under the grant must be fitted with an impermeable cover, unless installing a slurry bag or slurry is treated through acidification.
The grant is open to tenants as well as farm owners, providing that tenants can confirm they will have a tenancy agreement in place for the duration of the grant funding agreement (five years after the date of the final payment).
Jamie Oliver, Associate said: "Due to the rising costs of fertiliser, slurry management is more important now than ever before. Due to changes in the farming rules for water, soon every slurry store will have to be upgraded and covered, once this becomes legislation it is highly likely that funding will no longer be available, therefore we encourage farmers to act whilst the funding opportunity presents itself."
The minimum grant you can apply for is £25,000 and the maximum grant is £250,000 for each applicant business. The grants are paid based on a standard cost and you can make up to three claims over the duration of the project.
You can still apply if you plan to expand your capacity beyond six months, but the grant will only cover up to six months' worth of storage based on existing livestock numbers. Existing livestock numbers means the average amount of animals kept on farm over the last year; the last year counted from the point the full application is submitted.
The grant has a two-stage application process; an online checker opens on 6th December 2022 until 31st January 2023. The online checker will check eligibility and give an estimated grant value, based on storage needs. If you're eligible and your project is prioritised due to environmental benefits, you'll be invited to make a full application. The deadline for submitting full applications will be Friday 28 June 2024.
The RPA will prioritise applications from projects in areas that need coordinated action to reduce air and water pollution from agriculture.
If you would like to discuss the Slurry Infrastructure Grant with a member of our team, please get in touch on 0333 920 2220.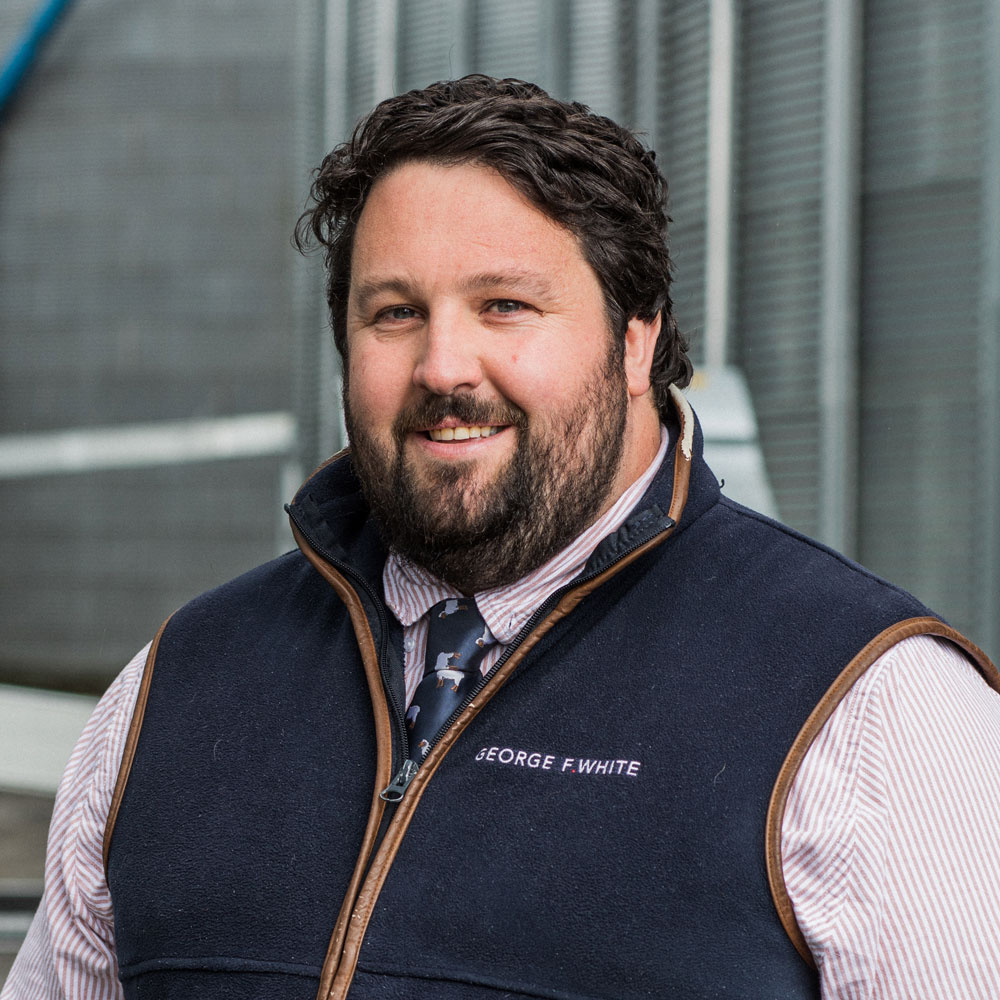 Jamie Oliver
Associate